转载:http://news.bjx.com.cn/html/20160701/747257.shtml
Polaris and the National Network joined forces to create the hottest charging pile summit, Invites you to attend!
Polaris Transmission and Distribution Network News: On June 16, the first 110kV transformer came out which was independently research and develops by Hubei NRE technology Co., Ltd. Laohekou Municipal Committee and Mayor Zhang Xuelin attended the 4th anniversary of the construction of Hubei NRE Industrial Park and the celebration of first 110kV transformer.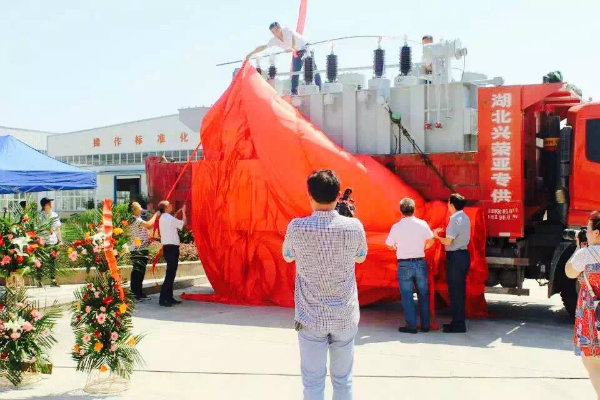 During the R & D process of the first 110KV transformer, the design and production were smooth and a full set of experimental projects was pass in one-time by virtue of strong R & D strength and technological advantages. No-load loss value, Partial discharge of the two measured values, lightning full wave, chopping and other experimental parameters are in line with national standards and the main technical parameters are better than the national standard which mark a new level for company's technology.
"An 110KV transformer can take half of Laohekou power supply load." Project leader is very proud to tell reporters. "This is the first in the whole range of Xiangyang City and has only two companies with production capacity in the province, we are one of them".
"The first 110KV transformer is not only a major event for Hubei NRE but also good news for Laohekou City". Zhang Xuelin expressed his warm congratulations on the development of Hubei NRE technology Co., Ltd and the first 110KV transformer on behalf of the municipal government of Laohekou city. He said, whether in the scale of factory, conditions, technical development level at the forefront of the peer or the first 110KV transformer all successfully embody the spirit of hard work, mark a new level on the research ability of Hubei NRE technology Co. Ltd and rank in the two strongest transformer factory list. Zhang Xuelin hope Hubei NRE can continue to tackle the problem, improve product quality and efficiency which to become bigger and stronger. (Feng Xin)